oneofthem
Looking for tales of Greek history with majestic photos of the Akropolis? Then head on over to

panookah
's journal, where you will be regalled. I'm focusing my first entry on what captured a great deal of my attention in Athens, the animals.
Stray dogs are everywhere in Athens. At first we were confused to their status as the city seems to have collared most of them for some reason. We were wondering if they were house dogs just let out to roam the streets like cats. Unlikely though, considering their general health and appearance. They spend most of their days laying around in the street and squares, looking dead. We did encounter some livelier ones though.
I've already posted about Louk, the riot dog. He must have been in his glory on the 19th and 20th when riots broke out all through the city.
This is troll dog, the keeper of the bridge in the Roman agora. he kindly let me pass but grumbled a bit when I got too close.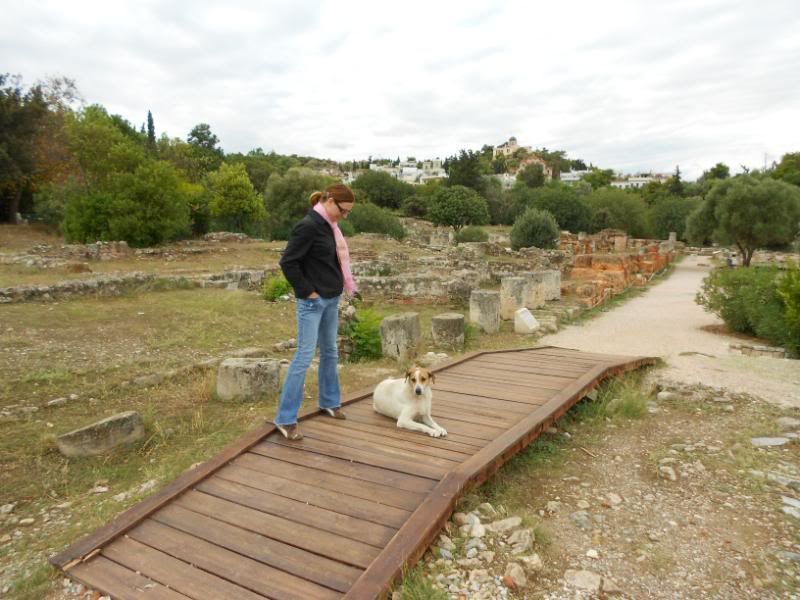 My favourite of the dogs, Tour Dog, who attached himself to us when we were walking to the Akropolis. We followed him along and he led us to a back entrance, where no tour buses were unloading like at every other entrance. He also stopped to bury a bone along the way. Once he had delivered us safely, he ran off after receiving my thanks.
The first 2 days I saw no cats and was starting to wonder if the dogs ate them all. Then we figured out the places they hung out. After that they were everywhere.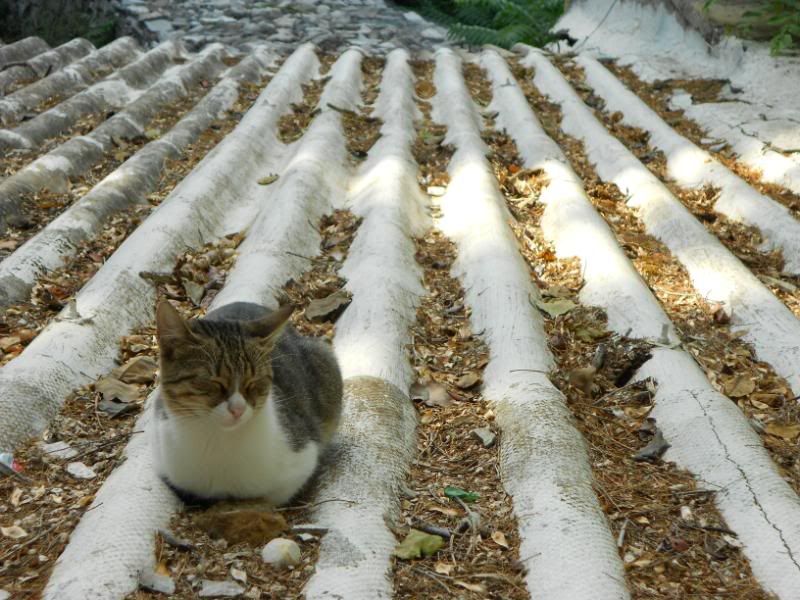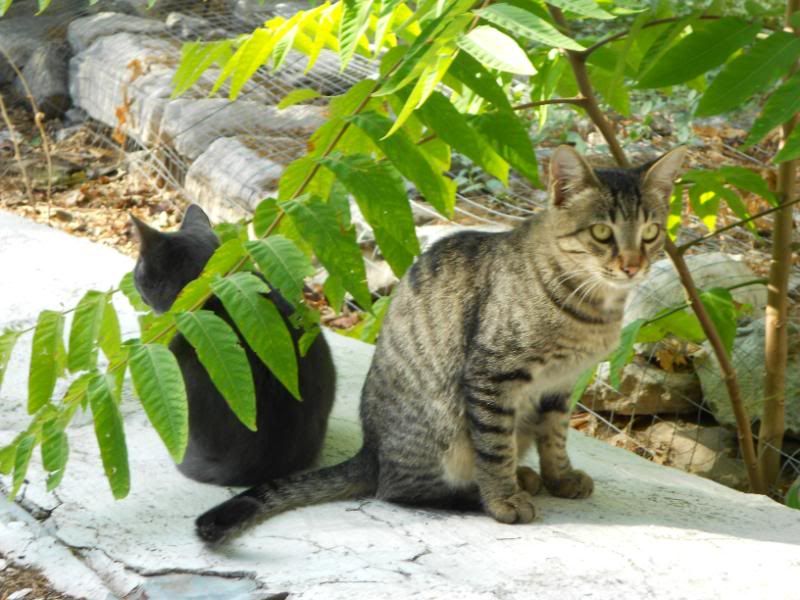 They quickly learned we were suckers who would share our dinners with them.
The problem was you fed one and a crowd would gather.
Most were too timid or sickly looking to touch but I managed to pet a couple. Of course Pani would not let me touch him until I thoroughly washed my hands.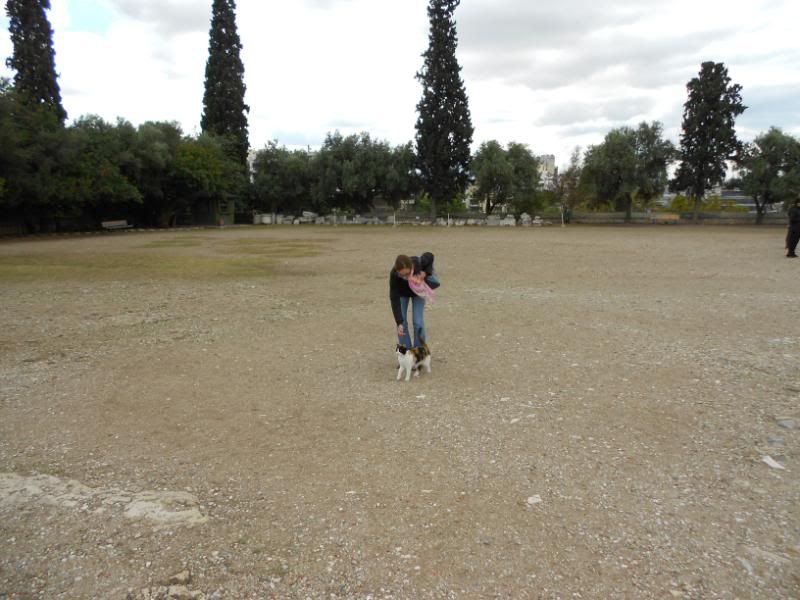 The pigeons there were the fattest I've ever seen. Some were too fat to even fly I think. We saw one take the stairs in a park one day rather than fly to the top.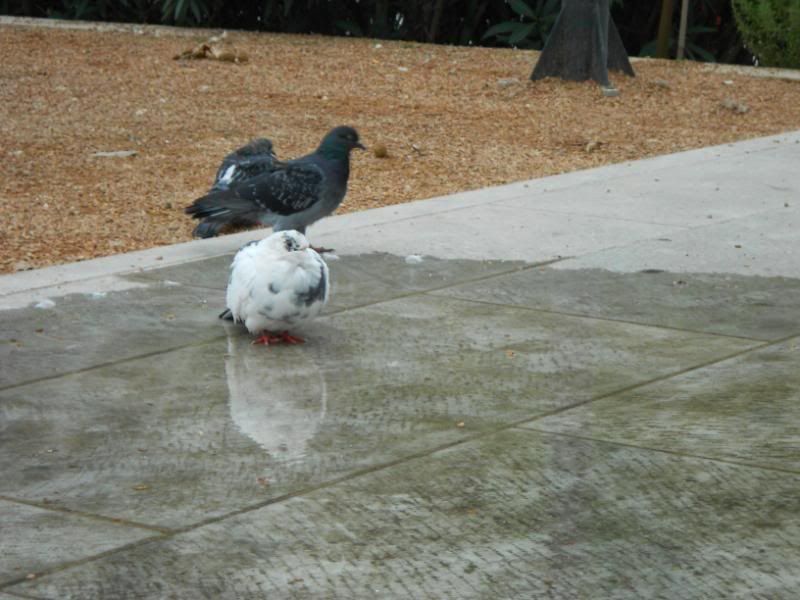 I think he's going to eat those little birds.
And of course, the rapey turtle. For those of you who have not seen this yet, we thought we'd stumbled across a turtle battle. We were wrong.
I hope you have all enjoyed this peek into animal life in Athens. Next time I promise to have some ruins and old rocks for you to look at.